The Concept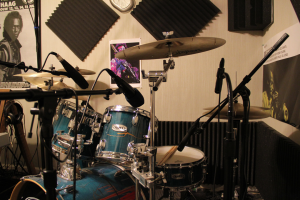 As my work and concepts evolved, my tools of choice expanded to accommodate them, fusing abstract drawing and painting into digital images, video art, filmmaking, and then 3D animation and visual effects. My music (acoustic and electronic) branched into experimental sound art, and my writings evolved into various forms, hybrids and performance. I now combine each medium into an interdependent system with varied focus on each discipline depending on the creative direction.
I use an interdisciplinary approach to create contexts that magnify paradox, metaphysics, biorhythms and intuitive interaction, layers of the subconscious, and psycho-emotional oddity. Primarily though experimental video, CGI and audio, I create and sustain conditions that allow more focused exploration of those ideas than can be maintained solely in the imagination.
Shifting combination and emphasis between mediums isolates these ideas in different ways, and I vary methods to create interesting balance and dexterity for solving art problems with technical solutions. The ideas beg the tools, but I also draw inspiration from the tools themselves, which creates a dynamic push and pull in the creative process.