Sound Design
FUNKNIK | Dark Matter Exhibition (Jefferson Pinder) | York College, PA, USA | Vimeo
Sputnik satellite, aerospace clips and funk samples chosen by the artist were processed and manipulated to build the core audio. These were blended with synthesized ephemeral sounds processed with experimental techniques. The resulting 40 minute composition was then was chopped, rearranged and refined to form the final product in an Afro-futurist context.
FX SHOT SOUND DESIGN | Houdini FLIP Fluids & Pyro FX showcase | SideFX Software
Take a behind-the-scenes look at the creation of a meteor splashing into Lake Ontario in front of the Toronto skyline. The visual effects were created by Enrico Selmi using Houdini's FLIP Fluids and Pyro FX tools.
The original footage was the work of photographer, Sam Javanrouh. Here is the link to the original video without any of the effects: https://vimeo.com/8333508

Original soundtrack created with live instrumentation & synthesized sounds to create an organic and raw yet refined composition. Inspired by the soundtrack of No Country for Old Men.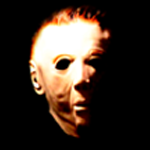 MR. THOMPSON | Short | Psychological Thriller
A bizarre soundscape establishing a mythological world and setting the stage for a sociopathic exploitation with a slow burn.