Recordings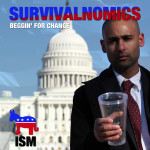 SurvivalNomics (EP) | Rap/Rock | 2014
Live instrumentation & studio recordings mixing rap & rock.
A collaboration with Sasha Raskin to create Sea Sand (Atlantic). Raskin worked with artists from around the world to create four other versions (Pacific, Arctic, Indian, Southern) using the same lyrics to bring five unique creations to life, conquer distance, manifest connectivity and explore different points of view.

4TH DIMENSION | Instrumental | 2013
An ongoing sample-based project for whenever I'm in the mood to make music influenced by underground hip-hop. "Amorim" was created solely with samples from the live song "Thoughts Change" on the OMM project.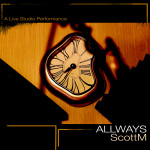 Allways | Rock/Electronic | 2012
Performing & recording live with a method I call "improvised writing," while drawing from rock & electronic music influences.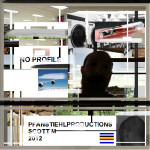 No Profile | Hip-Hop/Underground | 2012 | Free Download
Music by Post Fidem, lyrics by ISM. A project revolving around the idea of impermanence & anonymity.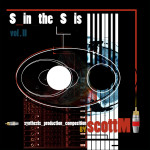 S_in_the_S_is, Vol. 2 | Electronic | 2012
Maintaining the international, eclectic, unique vibe in addition to the electronic influence of S_in_the_S_is, Volume 2 comprises a more creatively challenging & explorative counterpart to Vol. 1. Created at the same time as Vol. 1, it is largely influenced by Vancouver's backdrop of water & glass and international mix. "Dazed & Confused" video on Youtube or Vimeo.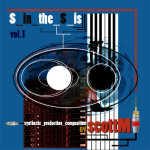 S_in_the_S_is | Electronic | 2011
An absorption & reaction to various realms of electronic music (mostly "downtempo") & artwork. Made primarily with syntheses & samples. Featuring artists from France, India, Mexico, Korea, Japan, Canada, the UK & the US.
Recorded with mostly live instruments and improvisation, this project mixes several genres such as avant-garde, jazz and electronic while under the influence of the concept behind the sacred "OHM" syllable (the "primordial sound") representing the all-encompassing, timeless energy that's been present since the formation of the universe.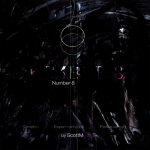 NUMBER 8 | Freeform | Perpetually in production
Raw, unrestricted exploration of ideas & experimentation with instruments/tools.
Flickr Updates
Twitter Feed
Quick Access